Welcome
Welcome to our school website. Here you will see and read about the many exciting and innovative learning experiences that take place in St. Patrick's P.S., Eskra.
Our school is a vibrant hub of learning at the heart of the rural community of Eskra. We work in partnership with parents, the Parish and the wider community to ensure that each child reaches his/her full potential. At St. Patrick's, 'we learn to love and love to learn.'
The site is updated regularly with news, events and all the latest school information. We hope you find it informative, accessible and enjoyable.
Should you wish to find out more about the school, please feel free to make an appointment and I will be delighted to show you around.
Mrs. Keira McCallan
PRINCIPAL
Allergy Alert!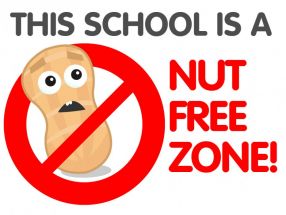 Inspection Report
'The quality of education provided by this school is outstanding; the quality of pastoral care is also outstanding.'
(Education and Training Inspectorate- April 2014)